Online entrepreneur, who started with drop shipping back in 1997, and has now evolved to private label brands and selling professionally online using Amazon FBA and Shopify eCommerce stores.
Team member at TED, and Mozilla/Firefox, Quin translates Ted talks and subtitles Ted and Mozilla videos from English to Portuguese.
Quin's first online sale was on eBay in 1997 and in late 2014 switched to Amazon FBA, where he has since created several brands of his own "Private Label", and manages several multi Million dollar accounts with his team. Managing online product distribution, sponsored product campaigns, Pay Per Click advertising, generating brand awareness, developing and launching products, customer support, etc
Quin founded the "Prolific Zone" agency that works with startups, professional Amazon sellers, International eCommerce companies, supplement companies, and even perform product research for a couple of fortune 500 companies.
"As a creator of private label brands and being an Amazon FBA seller myself, I'm very passionate about anything related to selling products over the internet.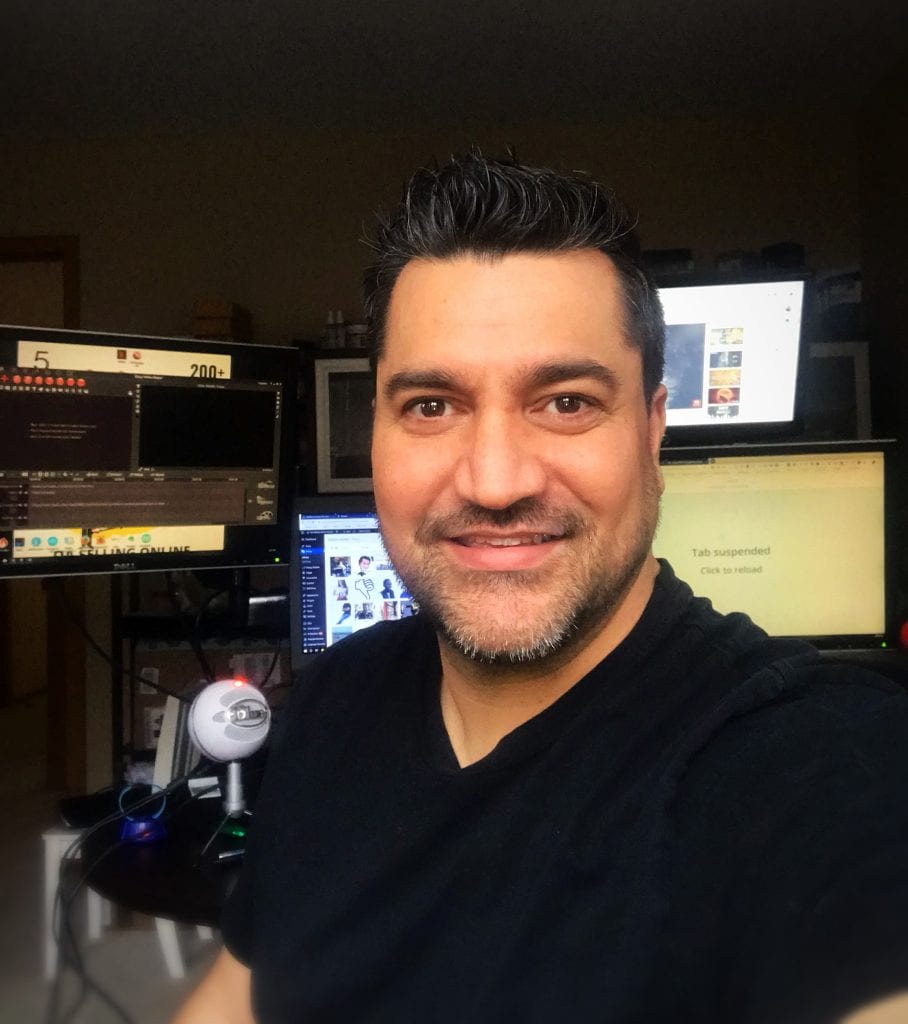 How Quin Amorim Started Selling Online In 1997
" I started selling online in 1997, way before it was cool to sell online.
Not because I wanted to start an online business, but out of necessity, in order to have money to party with my friends.
I was living in Portugal, a small country in Europe with perfect weather, beautiful beaches and the 4th most peaceful country on earth!
Even though I had a decent 9-5 job, I still struggled to stretch my salary until the end of the month, so I always kept my eyes open to new opportunities.

One day I saw some wooden statues for sale on a window display of a store, they were hand carved statues of people and animals. I wanted to buy every single one for myself, but the reality is that I couldn't afford a single one.
Because the storefront was very hidden, I started to imagine how many other people with money would have bought all those statues if they only knew they existed.

On the drive home I started to think about that "New American website that has auctions", and maybe I could sell them there… That new website was eBay, and that day I opened an account (that I still have 21 years later) and I found out that, I could sell things on ebay.com, since there was no eBay in Portugal.

The next day, I took my camera to work (No smartphone yet) took pictures of all the statues in the store, when home and uploaded them all to eBay with a 100% markup, and my plan was to sell the item on my picture, collect the money, then go back to the store buy it, and ship to the customer in the USA.

What I did back in 1997, today would be called a weird form of Dropshipping, but I didn't know the term, so I called it "Selling the Picture", because the picture was the only thing I owned at the time.

With time, I realized that selling unique, handmade products wasn't scalable, because there was only one of each, and if someone bought the item from the store before I got there, I had to refund the purchases and risk getting bad feedback.

Years later I stumbled across a Chinese website called DHgate and started buying products in bulk.
From cell phone cases, (The 2 main brans in that time were Nokia and Blackberry) to the first android tablets, to mini motorcycles!

A few years after that I started creating my own private label products, and switched to sourcing from Alibaba, although I've never had any issues with DH Gate.


Fast forward to 2015, I discovered podcasts and audiobooks.

My mind was blown, with the amount of Free information out there and I got a huge feeling of loss for not knowing about podcast all those years!

So, I started binge listening to podcasts for several hours every day. While driving, while working, in bed, and I even set up waterproof speakers inside the shower.

My mindset finally changed to be more "GIVE" instead of "GIVE ME" and I fell in love with the idea of helping others
With over 20 years of experience I didn't need to feel impostor syndrome, and I decided to start my own podcast, and remove the things I didn't like from all the podcasts I was listening too: Advertising!

Until then, I was always a very private person online, because I saw social media as a gossip tool, and a way for competitors to take my ideas.
In 2016 when I started my podcast, I still had my Facebook account private, my Instagram Private, had never used my Twitter account and my LinkedIn didn't even have a Picture!

Now, I love social media as a tool to spread knowledge and information that can change people's lives just like it changed mine. "

Quin Amorim
Favorite topics:
Private Labeling – What is PL, what can be private labeled, how to private label, where to sell, etc.
How to get more sales on Amazon – Unique products, sales velocity combined with relevancy, organic ranking, etc
Pet Peeve – How most sellers don't know their numbers and don't know the difference between sales, markup and Net Profit!
Take Action VS Finish what you started and close all 50 tabs on your laptop!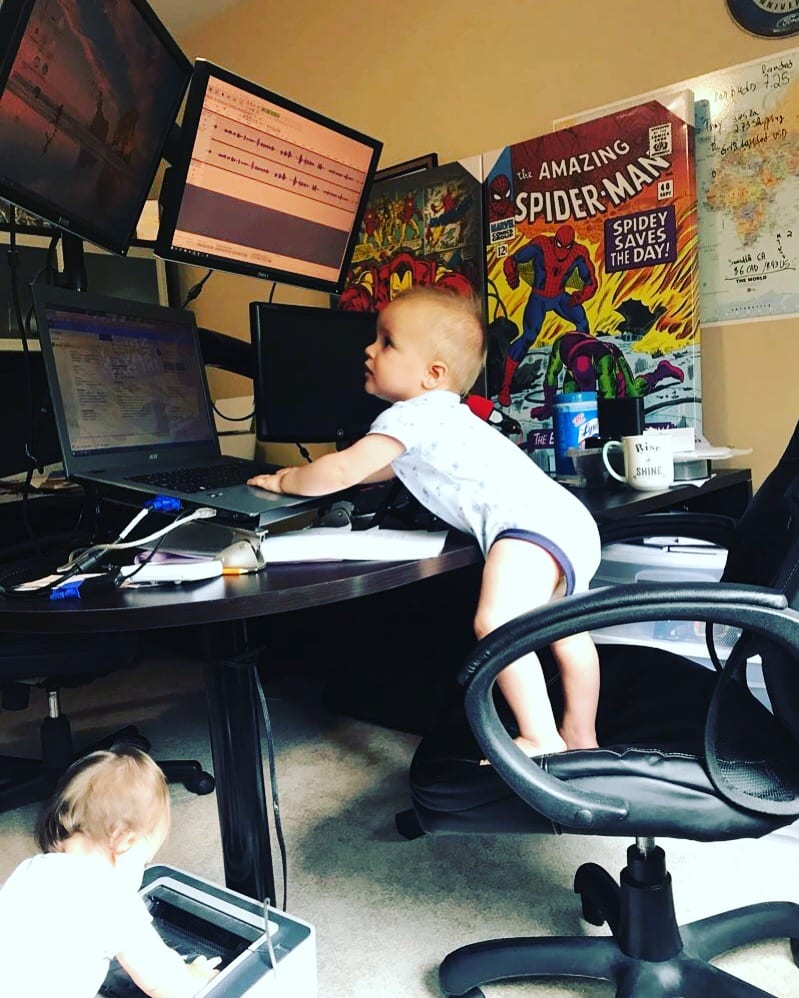 Quin Amorim is the host of 2 podcasts:
– QA Selling Online – Tips, tricks, questions and answers about eCommerce and selling on Amazon (Over 50K worldwide listeners per month)
– Fail Fast Podcast – Interviews with successful entrepreneurs, who talk about their past failures, lessons learned and what they do today (Over 1 million hours downloaded on iTunes) Both Podcasts are available on iTunes, Google Play, iHeart Radio, Stitcher, Soundcloud, and even Amazon Alexa
The best books in my life were:
Outliers – Malcolm Gladwell
The Automatic Millionaire – David Bach
Secrets Of The Millionaire Mind – T. Harv Eker
My favorite podcasts:
Growth Experts – Dennis Brown
Art of Paid Traffic – Rick Mulready
Fail Fast Podcast – Quin Amorim (I had to throw it in there, lol)
How I Built This – Guy Raz
Jordan Harbinger Show – Jordan Harbinger
Marketing School – Neil Patel and Eric Siu
If you need Amazon FBA Account Management go check out my Amazon FBA Agency